Filter by Category
Hobbies & Technology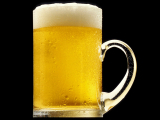 Registration Unavailable
Side by Each Tour
with Matt Johanes
Bring your questions for brewers, and a photo ID. The $15 lab fee will cover the cost of tastings, which includes beer in the process of fermentation. This class will take place at the Side By Each Brewing Co, 1110 Minot Avenue, Auburn.
How to Be an Instructor
with Mike Reagan

Oct 21, 2020 at 7 pm

, runs for 1 week
Do you have a skill or hobby you would like to share with others? Find out how you can become part of the Lewiston Adult Education team! Learn what topics are popular, how to organize your ideas, and how to submit a course proposal.
Starstruck: The Fine Art of Astrophotography
with Anthony Shostak

Nov 19, 2020 at 6 pm

, runs for 1 week
Learn how to photograph stars, planets, galaxies, and more. This class will be conducted online.