Filter by Category
Home & Garden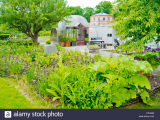 Grow Your Own Organic Garden
with Anna Libby

Apr 3, 2019 at 5:30 pm

, runs for 1 week
Are you interested in learning how to grow your own vegetables in a sustainable manner? Join us for a one-night workshop on how to grow organically. We'll talk about the basics of soil science and how to enrich your soil to produce healthy, high-yielding plants. The course will also cover the fundamentals of making and using compost, the principles of crop rotation, and how to incorporate green manures to manage nutrients in the garden. Other topics will include how to tell the difference between cultivated plants and weeds, basic weed control strategies, and cultural methods of dealing with pests. The instructor is an experienced gardener and will send you home with free seeds! All are welcome, from first-timers to experienced gardeners who want to experiment with new techniques.
Invasive Plants
with Jean Potuchek

Apr 23, 2019 at 6:30 pm

, runs for 1 week
What exactly is an invasive plant and why should we care? This class provides an introduction to this type of plant and the problems they cause. We will discuss how ornamental gardeners can, and should take the problem of invasive plants into account when selecting for gardens.