Filter by Category
Music & Dance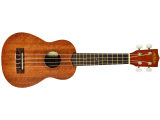 Play The Ukulele
with Margery Landis

Mar 7, 2018 at 6 pm

, runs for 4 weeks
The ukulele has been experiencing a hudge revival all around the world and here is your chance to take part! No prior musical experience is necessary. Students will learn to read music and play songs by picking and strumming. All students will need to have their own ukulele in good working condition that must be a soprano, concert or tenor ukulele in standard C tuning. There is an additional $17 lab fee for this class.
Will run
West Coast Swing Advanced
with Shan Teixeira

Apr 4, 2018 at 6:30 pm

, runs for 4 weeks
This is a continuation of West Coast Swing: Beginner, developing furher skills and patterns within the dance. No partner is required, but students need to have taken West Coast Swing: Beginner or have had prior experience with West Coast Swing basics. The registration cost is per person.
West Coast Swing: Beginner
with Shan Teixeira

Feb 14, 2018 at 6:30 pm

, runs for 6 weeks
Not your grandparents' swing! West coast swing is a contemporary, smoother form of swing dancing which fits many styles of music including rhythm and blues, hip hop, country, and pop music. It is gaining in popularity and becoming the dance of choice as it is great for dancing to live music, at weddings or to your favorite songs on the radio. Whether you like slower groovy music or a more upbeat tempo, West Coast Swing is the dance for you. The class will cover basic principles of lead and follow, connection, footwork and patterns to get you dancing. No dance experience necessary. No partner required, as we will practice lead and follow with each other.
Will run